BALANCED BODY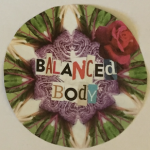 This is the third pillow of how to have more love, inspiration and balance in your life.
We are all beings of light
But how do we absorb or pick up light? Is it maybe possible to eat and drink light? Yes, there is an amazing diet that is based on more than 50 years of research by one of the most amazing female scientist of the last century: Dr. Johanna Budwig and here oil protein diet.
---
The night – especially with quality sleep – is a anabolic state. This means in the night we are able to physically and mentale regenerate. The day is a catabolic state. This means we are now using up the energy that we had generated at night. If we had quality sleep we will have a high energy day.
---
Move the body to still the mind
Our body is not designed for standing and sitting. It is designed for movement and for lying down. More and more people realize that the new smoking is sitting. But just to exercise our body in a stressful way is not the solution. There are wonderful and easy to apply concepts that fit our modern lives and at the same time help the body to "move".
---
HOW DO YOU WANT TO LIVE YOUR LIFE?